VESSELS FOR REVERSE OSMOSIS
What is a Reverse Osmosis Vessel?
A Pressure Vessel is a device shaped like a tube, which contains the elements of the Reverse Osmosis Membrane. For spirally wound elements, the Pressure Vessel is often referred to as a pressure tube and can hold up to six reverse osmosis membrane elements.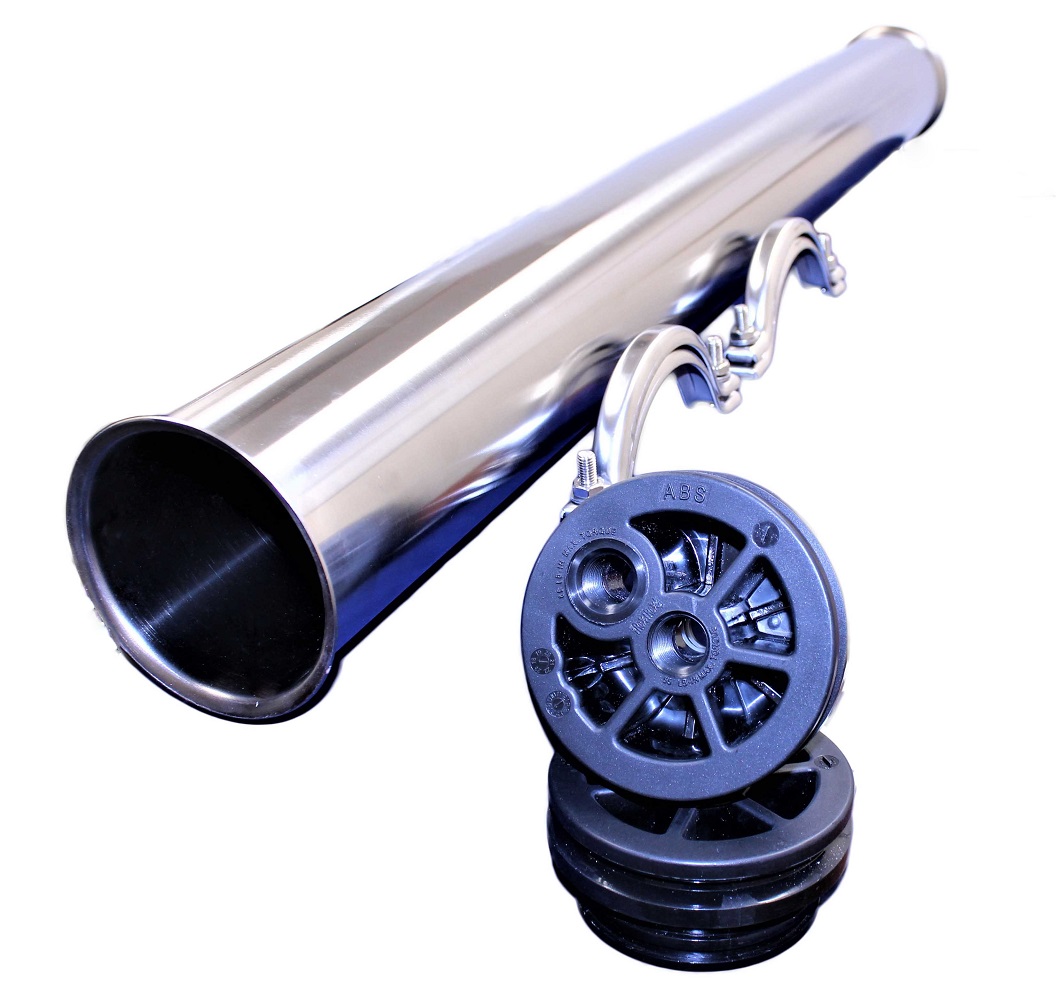 SS Pressure Vessels
Seamless  |  Surface polished stainless steel
| Item Part | Membrane Size | Inlet Port | Permeate Port | Concentrate Port |
| --- | --- | --- | --- | --- |
| V2521 | 2.5" x 21" | ⅜" | ¼" | ⅜" |
| V2540 | 2.5" x 40" | ⅜" | ¼" | ⅜" |
| V4021 | 4.0" x 21" | ½" | ½" | ½" |
| V4040 | 4.0" x 40" | ½" | ½" | ½" |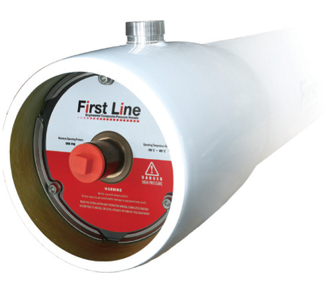 FRP Pressure Vessels
Available from 300 psi to 1000 psi | For 1 to 6 elements
| Item Part | Description | Port | Port Size | Drawings |
| --- | --- | --- | --- | --- |
| V2521-SW | 2.5"x21" for 1000 psi | END | ¼" | View |
| V2540-SW | 2.5"x40" for 1000 psi | END | ¼" | View |
| V4040-FRP | 4.0"x40" for 300 psi | END | ½" | View |
| V4040-SW | 4.0"x40" for 1000 psi | END | ½" – ¾" | View |
| V4080-FRP | 4.0"x40" for 2 elements, 300 psi | END | ½" – ¾" | View |
| V40120-FRP | 4.0"x40" for 3 elements, 300 psi | END | ½" – ¾" | View |
| V8040-FRP | 8.0"x40" for 1 elements, 300 psi | END | 1" NPTF | View |
| V8080-FRP | 8.0"x40" for 2 elements, 300 psi | SIDE | 1" NPTF | View |
| V80120-FRP | 8.0"x40" for 3 elements, 300 psi | SIDE | 1" NPTF | View |
| V80160-FRP | 8.0"x40" for 4 elements, 300 psi | SIDE | 1" NPTF | View |
| V80200-FRP | 8.0"x40" for 5 elements, 300 psi | SIDE | 1" NPTF | View |
| V80240-FRP | 8.0"x40" for 6 elements, 300 psi | SIDE | 1" NPTF | View |
1000 psi vessels also available on other sizes
| Item Part | Description |
| --- | --- |
| VC-1.5 | SS coupling 1.5" |
| VC-2 | Vitaulic coupling 2" |
Please your order by fax (954-322-6699), email or phone:
All orders are processed same day
Copyright © 2006 - 2019 Water Purification Supplies, All rights reserved.
Website Design: Mustillo Web Design